300+ medewerkers wereldwijd


Over WEICON
Al sinds 1947 produceren wij speciale producten voor de industrie. Tot ons productprogramma behoren speciale lijmen en afdichtingsmiddelen, technische sprays, "highperformance" montagepasta's en smeermiddelen voor allerlei toepassingen in de industrie. Van productie, reparatie en tot onderhoud aan toe. Daarnaast ontwikkelen, verkopen en distribueren wij stripgereedschappen sinds 1967.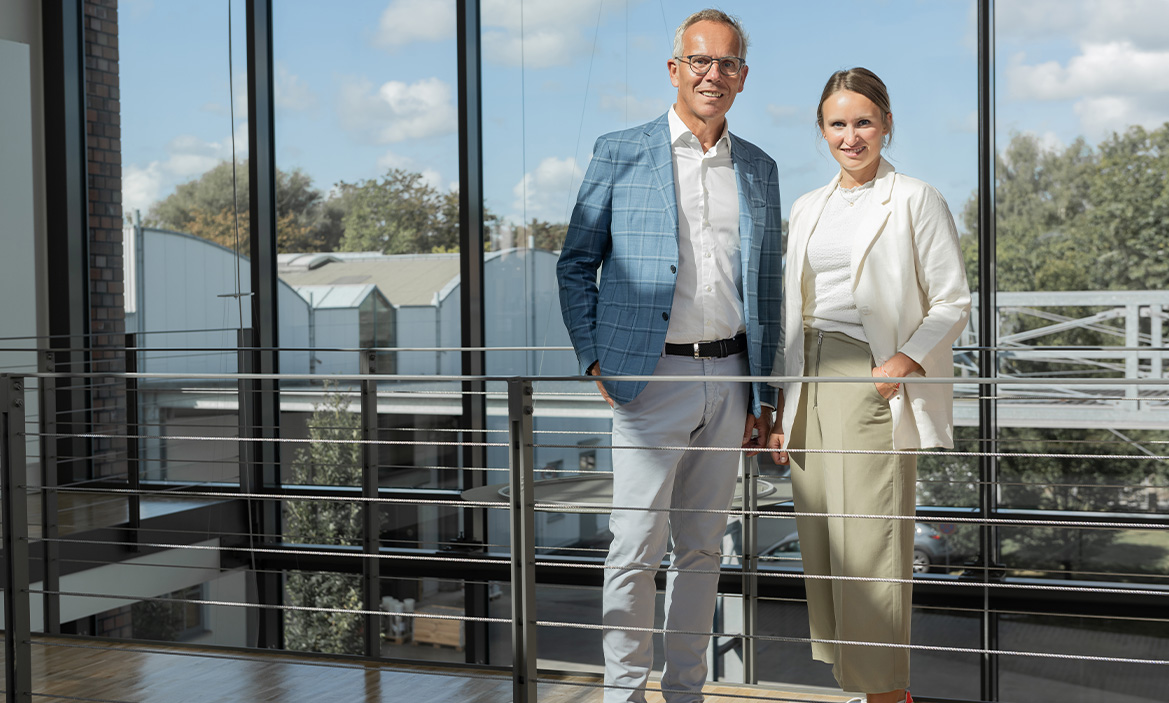 Uitgebreid productassortiment
Wij zijn buitengewoon trots op ons brede aanbod met meer dan 400 producten. Daardoor kunnen we klanten en geinteresseerden, uit de meest diverse industriëen en sectoren, altijd een passende oplossing voor hun toepassing bieden. Tot ons productaanbod behoren, naast onze kwalitatief hoogstaande lijmen, ook technische sprays en vloeistoffen, montagepastas en hoogwaardige vetten alsmede onze WEICON TOOLS stripgereedschappen.

"We zijn trots op een 99% productbeschikbaarheid."
Ralph Weidling, CEO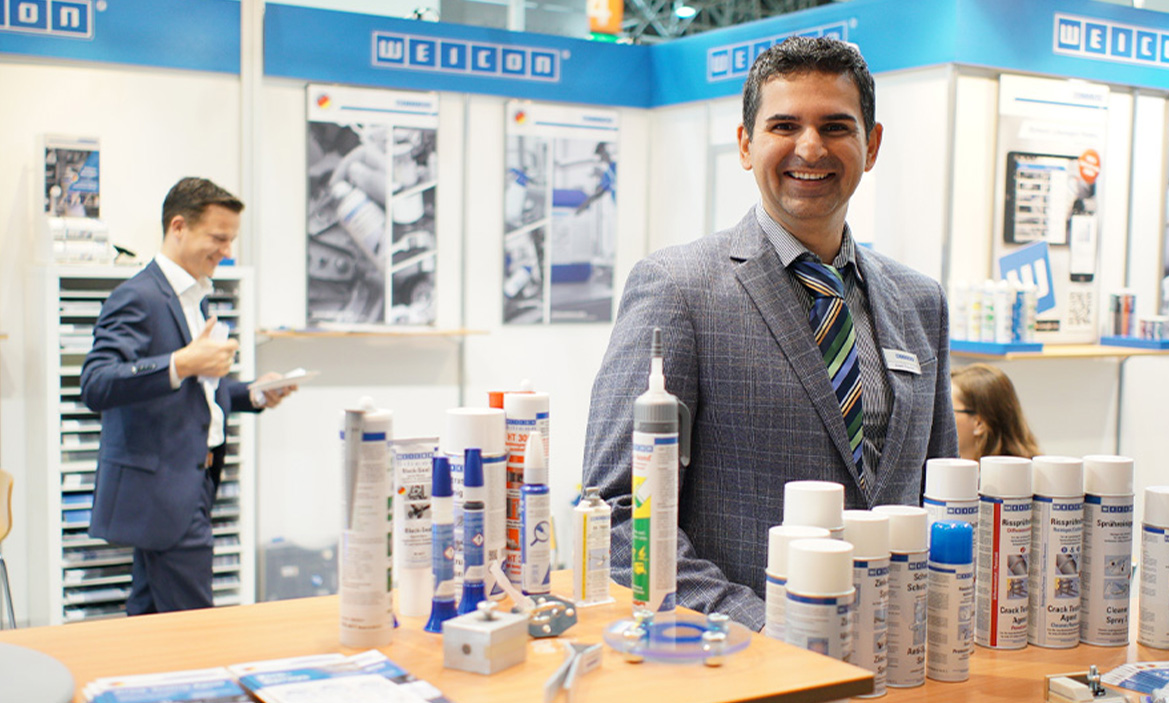 Wereldwijde beschikbaarheid
WEICON producten zijn wereldwijd verkrijgbaar. Ze worden door onze 9 vestigingen, en door meer dan 1200 partners in meer dan 120 landen aangeboden. Daardoor kunnen wij een service op globaal niveau aanbieden. Verder zijn wij elk jaar op vele nationale en internationale beurzen als exposant aanwezig om daar onze producten, nieuwe ontwikkelingen en ons service aanbod voor te stellen. Wij veranderen continu mee met de eisen/wensen van onze klanten, die uit de praxis en het milieu.

"Voor ons is het vanzelfsprekend om op het juiste moment op de juiste plek te zijn om onze klanten het passende product te bieden."
Arash Younesi, Export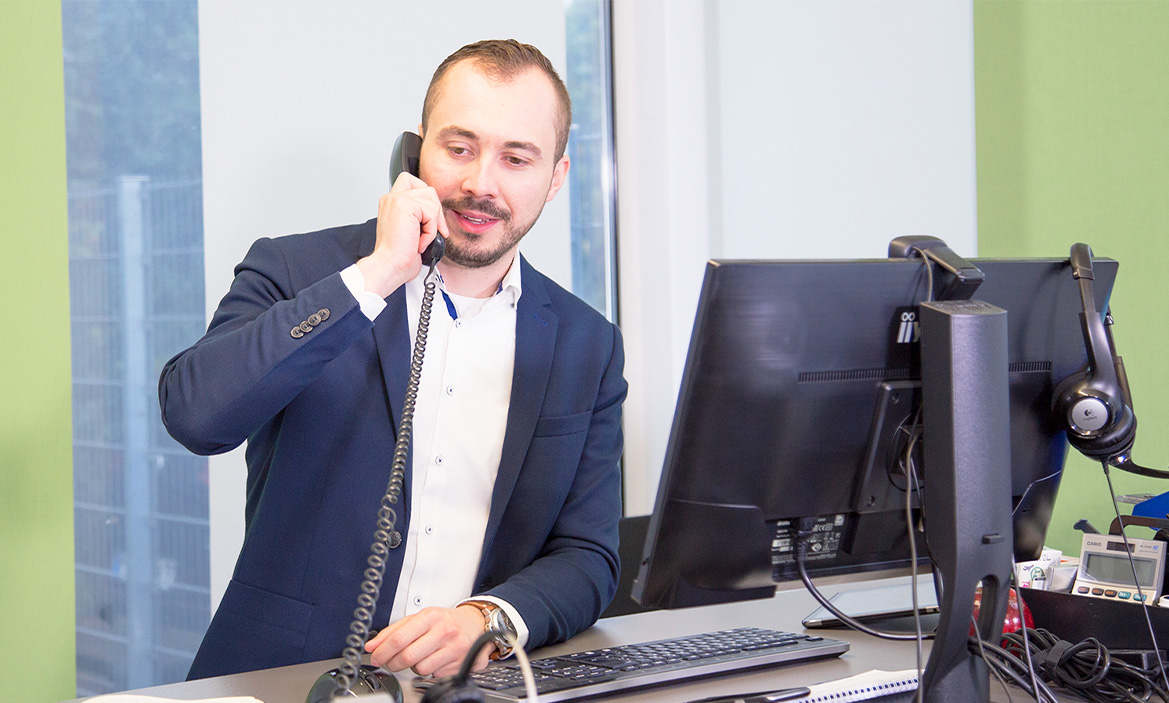 Gecertificeerde medewerkers
Alleen met gekwalificeerde medewerkers zijn wij in staat om onze klanten zo goed mogelijk te ondersteunen en precies díe service te bieden die wordt gevraagd. Op het gebied van opleiding en verdere ontwikkeling werken wij intensief samen met het IFAM in Bremen, en volgen bij ons zowel de binnendienst, als ook de buitendienst omvangrijke opleidingen.

"Het is voor ons dagelijkse kost ons verder te ontwikkelen. Alleen door te opereren als team kunnen we ervoor zorgen dat onze klanten tevreden zijn en blijven."
Vitali Walter, Sales Director International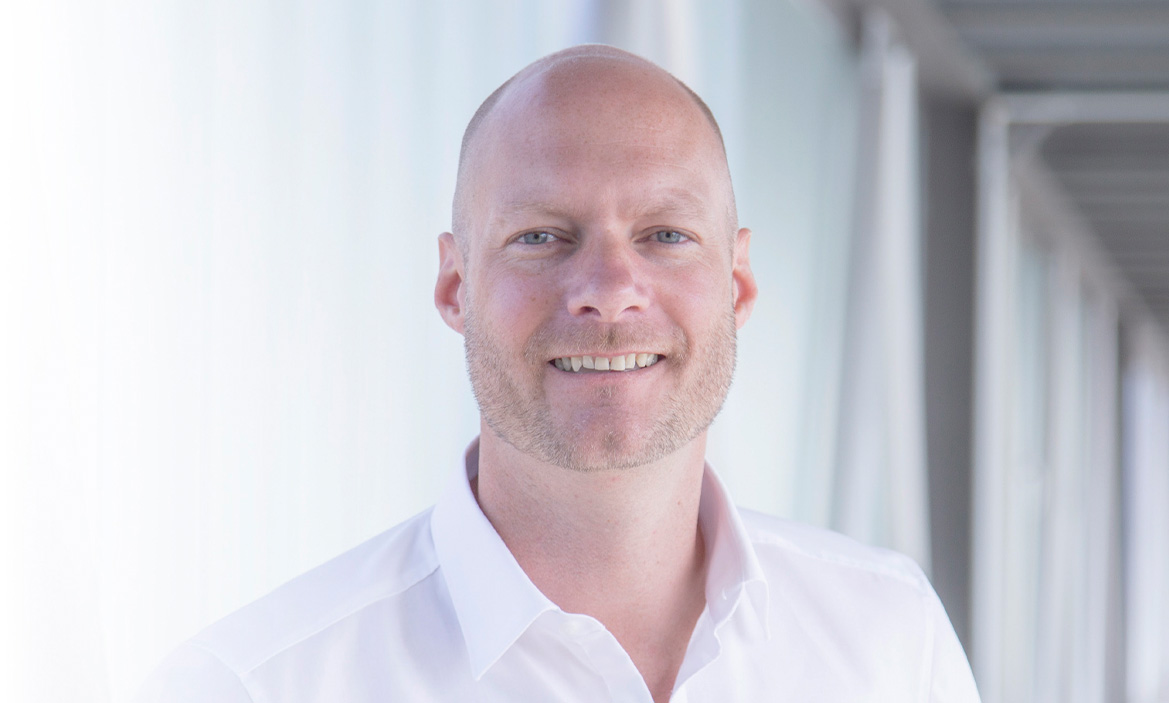 Intensieve verkoopsondersteuning
Onze omvangrijke vakkennis geven wij graag door aan onze klanten door middel van presentaties, individuele productopleidingen en trainingen. Naast de trainingsmogelijkheden bieden wij ook nog andere instrumenten ter professione ondersteuning aan. Onze Lijmvinder biedt een orientatie bij het zoeken naar de juiste lijm, en de WEICON App biedt altijd alle beschikbare informatie over onze producten.

"Uw succes is onze motivatie"
Jan Pfingsten, Area Sales Manager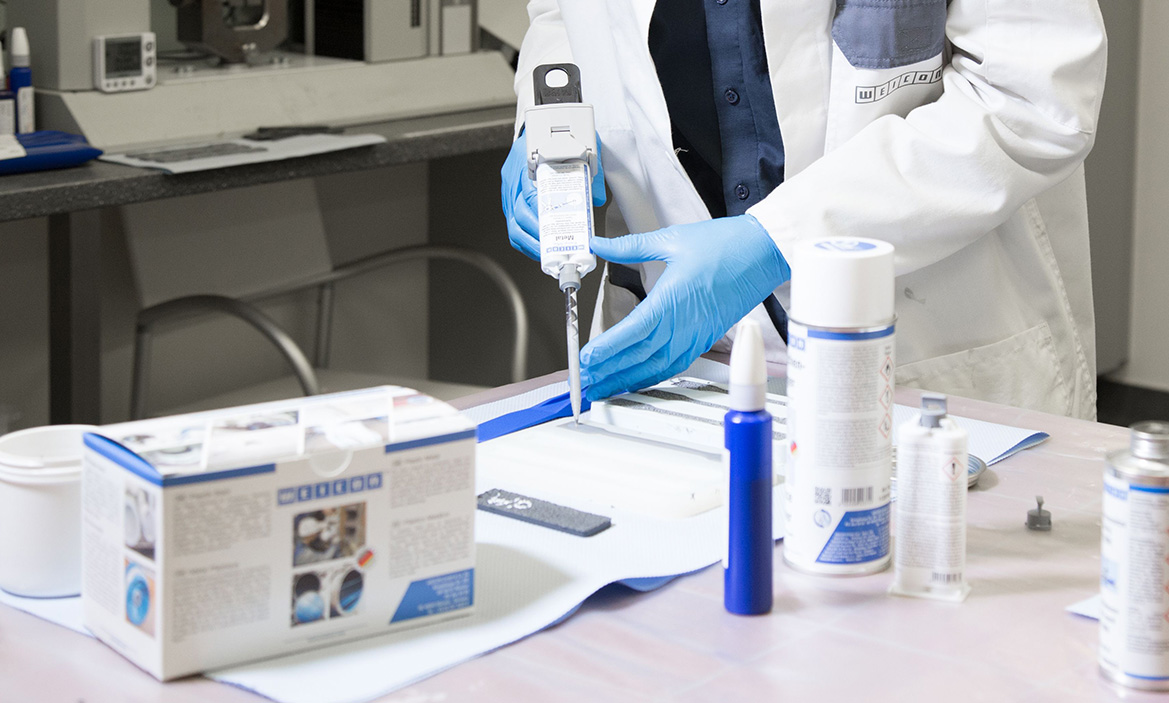 Omvangrijk Service aanbod
Wij helpen U graag bij uw zoektocht naar de juiste lijm voor Uw toepassing, door in ons laboratorium tests uit te voeren met Uw materiaal samples. Naast ondersteuning door tests en trainingen hebben wij nog meer in ons servicepakket voor de klant. Voor een aantrekkelijke presentatie van onze producten in de technische handel bieden wij onze klanten verschillende displays en schappen, alsmede drukwerk en flyermateriaal aan. Daarnaast stellen wij fotos en videos ter beschikking en bieden wij onze documentatie in verschillende talen aan.

"Het is onze opgave om de markt vanuit het oogpunt van onze klant te zien."
Martin Ligart, Research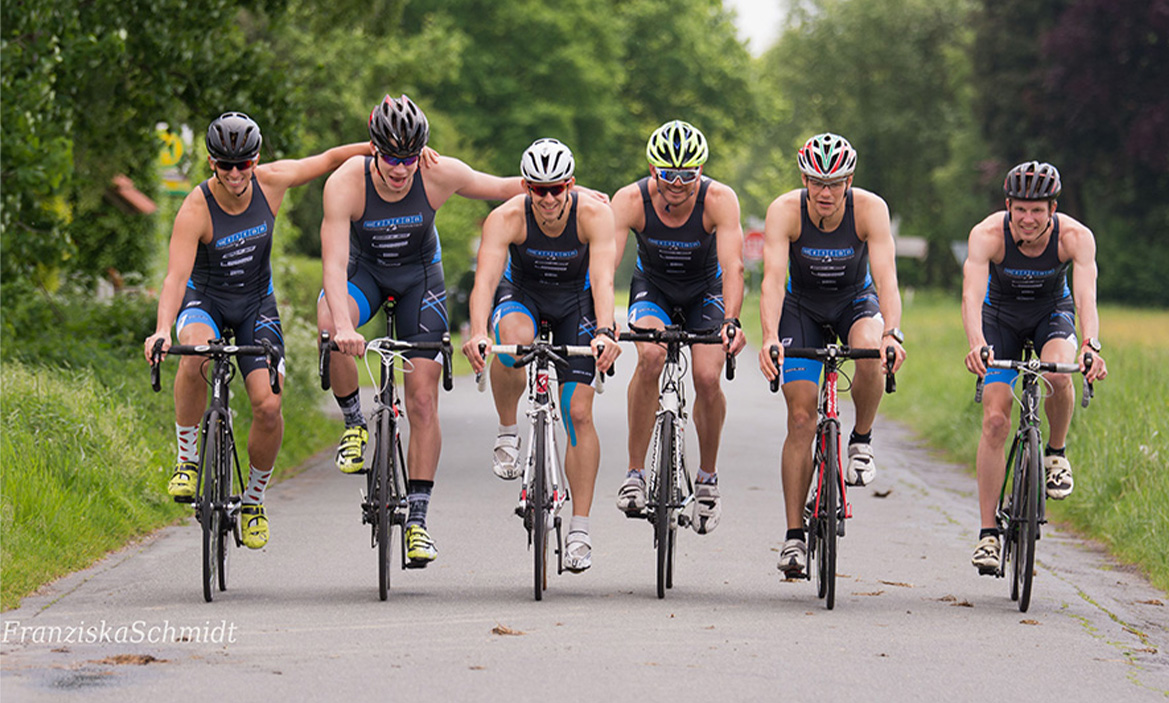 Sportief engagement
Als sinds vele jaren ondersteunen wij vereniging en evenementen in verschillende categorieën. Op het gebied van voetbal zijn wij sponsor van verschillende verenigingen, zowel professioneel als amateur, zoals bijvoorbeeld Borussia Dortmund. Op het gebied van duursport ondersteunen wij zowel teams als evenementen, bijvoorbeeld het WEICON Tri-finish team (triathlon), de Münster Marathon en de Ökullus Lauf.

"De gezamenlijke weg naar succes."
Ralph Weidling, CEO
WEICON Branches
WEICON products are available worldwide. Next to our headquarters in Muenster, Germany, we run nine international branches and are represented by over 1,200 distribution partners in more than 120 countries. That way, we can offer you our services worldwide. Since 2022, the JELN Imprägnierung GmbH from Schwalmtal, Germany has also been part of our family business. Learn more about our various branches here.